Pro Stride offers a host of consulting services to both organizations and players.
For organizations, Pro Stride can run short "mini-clinics" to give players a solid foundation in skating techniques. We encourage all the coaches to be on the ice during these sessions to learn. It is also beneficial for coaches to participate so that they can then reinforce what was worked on throughout the season.
For individual players, Pro Stride offers private and small group training (only available in limited areas of NJ and Eastern MA).
Please contact us at Info@prostrideskating.com if you are interested and want more information about pricing and availability.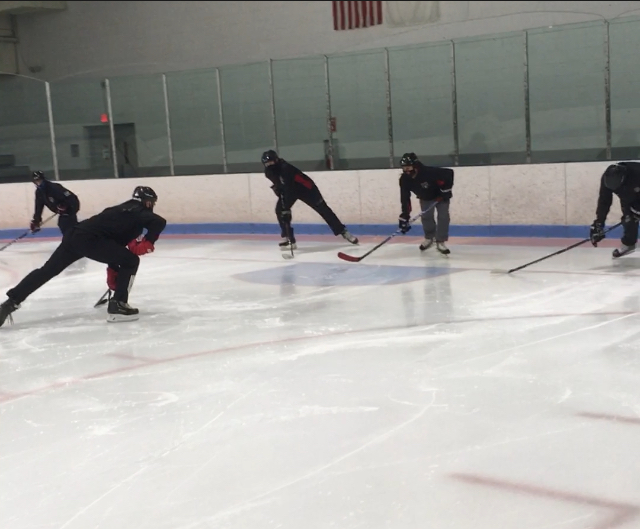 Coach Erik working with coaches from an organization so that they can better provide skating instruction to their players.